Live Life Out Loud
Find yourself the master of ceremonies and the envy of your social circle at the crosby — a
mid‑century modern masterwork designed for entertaining inside and out.
A Flair for the Dramatic
From screening room to poolside cabanas, sun-splashed sky deck to courtyard firepit, The Crosby comes packed with places and ways to entertain big.
Star-powered Living
Gleaming, light-filled residences with private outdoor spaces and luxe appointments are the perfect spots for gathering, hosting and (the occasional) chilling.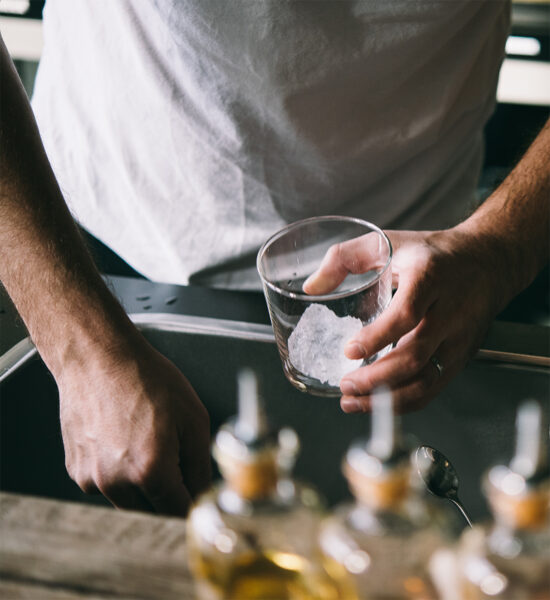 A Dramatic Backdrop
Hollywood Park is LA's hottest sports and entertainment scene packed with headline-making happenings day and night, all year round. Play host and find yourself at the center of the competition.
Highlight Reel
Pool
Take a Dip
WFH without missing a beat of down time. Soak up the LA sun while you work, then grab a lunchtime dip. With intimate and well-appointed spaces for work, The Crosby balances things with plenty of space for play with poolside cabanas and lushly landscaped courtyard retreats.
Clubroom
GAME NIGHT
Are the Rams gonna go all the way? Are the Clippers going sweep the finals? Will the Chargers take it all? Send out the call to your crew to meet you in the Clubroom for the latest matchup. TVs blasting, beer pouring, it's all about hanging out and directing the action.
Screening Room
AND . . . SCENE
Screen your buddy's latest arthouse novelty or the latest blockbuster in dramatic style. The screening room at The Crosby offers stylish theater seating with high tech sound. Pull in an audience or pop up some snacks for your own cinematic showcase.
Local Haunts
Destination Hollywood Park
Snag a table and a glass of your favorite with your far flung crew any day of the week. Centrally located, Hollywood Park (your own backyard) is an easy destination from all over LA. With hotspots for dining and cocktails and a hub of entertainment, you'll have no trouble convincing friends and family to come to you.